2020/10/07
Campaigns
Burn the Witch Collaboration Quiz
From 10/7 to 10/15 3:59 pm JST
We have made a special quiz in celebration of the Brave Souls x Burn the Witch collaboration!
Answer the quiz questions on our social media accounts with the right reaction!
We will be totaling up the reaction answers on our Twitter, Facebook, and Instagram accounts and the majority reaction will count as everyone's answer to the question!

1st Question: 10/7 – 10/9 3:59 pm JST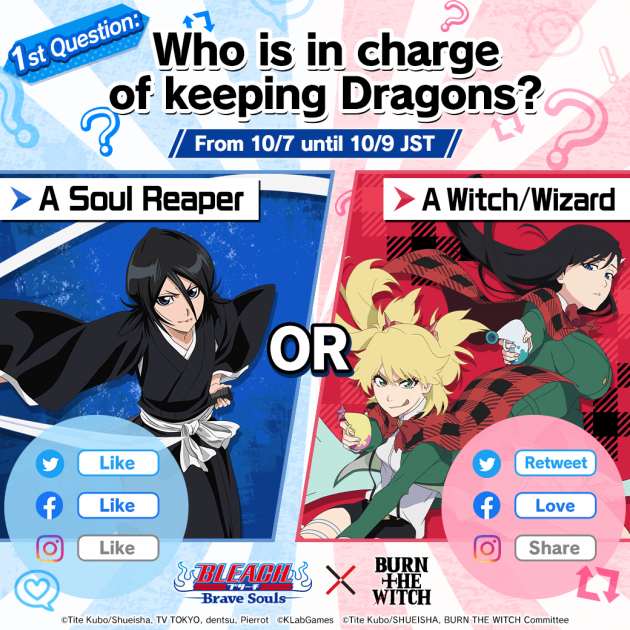 1st Question Rewards
5 Spirit Orbs + 10 Premium Summons Tickets
2nd Question: 10/10 – 10/12 3:59 pm JST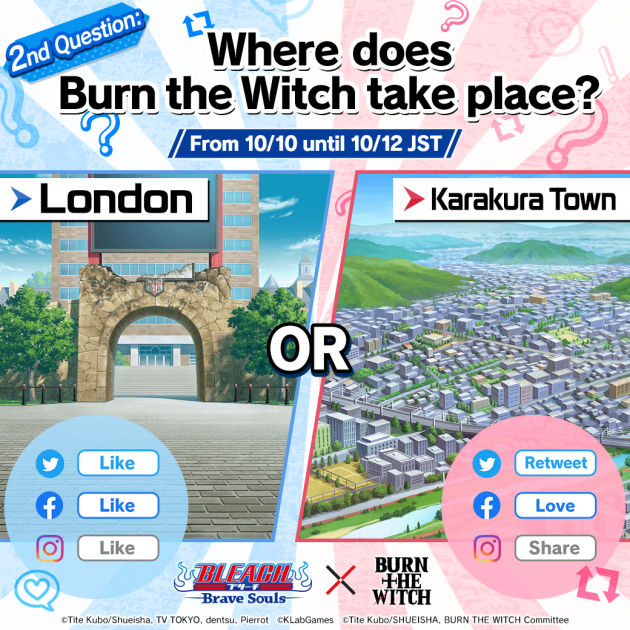 2nd Question Rewards
10 Spirit Orbs + 5 Brave Souls Summons Tickets
3rd Question: 10/13 – 10/15 3:59 pm JST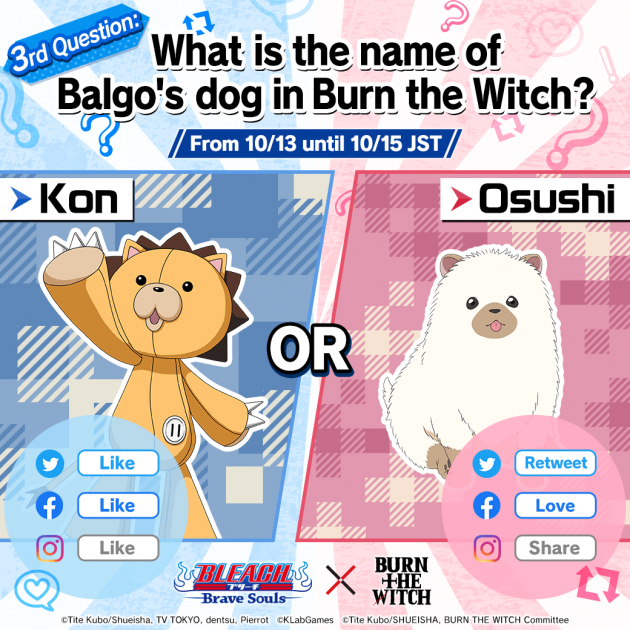 3rd Question Rewards
10 Spirit Orbs + 3 ★4/★5 Summons Tickets